Practice of the Year National Winner – EGO Dental Clinic
Practice of the Year South (UK) Winner- EGO Dental Clinic
"An extremely worthy winner, Ego Dental Clinic has demonstrated how a clear vision and strategy is converted into a highly professional and successful practice with strong ethical values. Their community involvement is exceptional."
– 19th of June 2020 – The Probe Magazine
COVID-19 updates
Dear Clients
EGO Health and Beauty is OPEN as usual and we are taking on NEW patients NOW!
We provide COVID safe treatments under the SOP, CQC, GDC and NHS guidelines
Please note that our opening hours may differ.
If we are closed during the opening hours please email us on info@stjamesbeauty.co.uk or text us on our emergency WhatsApp line ‭07999 666699.
We are looking forward to seeing you soon.
TEAM EGO
---
St James is a well established beauty salon in Central London, based in Victoria SW1, and is close to St James's, Victoria and Westminster. Our London beauty salon provides beauty therapy, and offers professional beauty treatments to both men and women at competitive prices.
Our Beauty therapists and Laser technicians are all highly qualified, registered with Westminster Licensing and fully insured. At our beauty salon we offer a friendly service, always showing politeness and respect for our clients needs, in day to day running of the beauty salon.
The beauty therapy we offer is of a highly professional standard, and we specialize in Laser treatments, waxing, and facials for the Greater London area.
---
Dental award 2020 winner
"An extremely worthy winner, Ego Dental Clinic has demonstrated how a clear vision and strategy is converted into a highly professional and successful practice with strong ethical values. Their community involvement is exceptional."

– 19th of June 2020 – The Probe Magazine
---
Treatments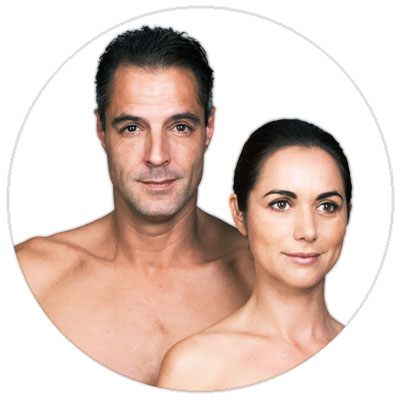 LASER HAIR REMOVAL
Say good bye to the unwanted hair forever, and save yourself from embarrassment! Are you tired of the painful and messy procedures like plucking, shaving, or waxing? Say hello to our state of the art, and pain free laser hair removal treatment.
Our team of qualified beauticians look forward to meeting you to discuss how you can achieve your cosmetic desires.
Anti-Wrinkle
Available for both men and women and take place after a consultation with a beauty therapist.
Tattoo Removal
This tattoo removal procedure is the safest and quickest and safest treatment for the removal of unwanted tattoos.
Oxygen Facial
Smoothes fine lines and wrinkles, especially under the delicate eye area and upper lip, softening the nasal folds.
Dermalogica Facial
Our medicated clearing treatment will focus on purifying your skin with deep cleansing, followed by extraction.
Electrolysis
Electrolysis is a form of hair removal that permanently removes unwanted facial hair from the root where the matrix is.
Microdermabrasion
A superb skin enhancement treatment which promotes healthy skin within a matter of weeks.
Dermal Fillers
Low muscle to fat ratio is viewed as alluring, however full facial forms are an advantageous image of youth.
PERFECT SMILE
WOULD YOU LIKE TO HAVEA PERFECT SMILE LIKE THIS?
Our patients will encounter a feeling of comfort as they are treated with caring ability by staff and specialists who are driven to give the most present and propelled care accessible today!
Patient Finance
LOOKING FOR A FAST AND EASY TREATMENT PLAN?